STATUS

: IN OPERATION SINCE

OCTOBER 2011

APPLICATION: WASTE TO ENERGY

DESCRIPTION: POWER ONLY FROM 4X4 MWE MWM GAS ENGINES - LANDFILL GAS

WATER TEMPERATURE (IN/OUT): 25 - 38°C
THE CUSTOMER
Helsinki Region Environmental Services Authority HSY is a municipal body, which produces waste management and water services, as well as providing information on the Helsinki Metropolitan Area and environment. It is focused on the areas of water services, waste management, Regional and Environmental Information.
THE NEED
HSY were looking for a solution to convert the heat of the exhaust gas into electrical power in order to increase both the electrical energy production and plant's global efficiency.
OUR SOLUTION
The ORC plant located in Espoo (Finland) exploits thermal oil at 275⁰ from 4 engines of 4 MW each for landfill gasification process. This plant utilizes the landfill gas to produce exhaust heat, thus to power the ORC. Achieving a net electric efficiency of 20.6%, the total electrical power of the ORC is 1.3 MWe. The cooling is carried out by air coolers.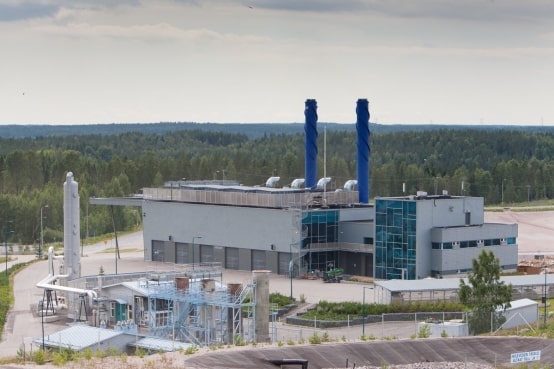 OUR CUSTOMERS SAY
" Since 2011 Turboden ORC plant has been in operation in Ämmässuo waste treatment center. We are very satisfied both of the plant and of Turboden as supplier. The mainly reasons of our satisfaction are the reliability of the plant and the good maintenance carried out by Turboden, which allow us to concentrate on the core business of the project: the waste treatment. "
Mr. Sauli Kopalainen – Power Plant Operating Engineer of HSY Helsinki Region Environmental Services Authority, Finland
1.3 MWe plant, start-up: October 2011
SUBSCRIBE TO OUR
NEWSLETTER
Get all the news, discover our technologies and find out about our latest developments.
REGISTER HERE