LOCATION: AFYONKARAHISAR, TURKEY

STATUS: IN OPERATION SINCE DECEMBER 2016

CUSTOMER: AFYON JEOTHERMAL (AFJET)

WATER TEMPERATURE: 110 °C
THE CUSTOMER
Afyon Jeothermal Turizm ve Tocaret A.S. was established in 1994 with the purpose of installing district heating facilities exploiting geothermal water resources and providing greenhouses with the return water. The company is a municipal enterprise which possesses 24 geothermal wells to date and provides heating for 23,900 homes.
THE NEED
The customer has 24 geothermal wells which are exploited in different ways. An ORC system was requested to exploit a low temperature geothermal water resource. In addition to electricity production, AFJET also aims to provide heating for homes in the area and water for the greenhouses.
OUR SOLUTION
A tailor made Turboden solution was designed and put into operation to address the customer's need. The unit produces 3 MWe. The geothermal brine is exploited at 110°C and cooling towers are employed to cool down the condenser of the ORC. The customer will also benefit from local production incentives provided by Turboden Turkey.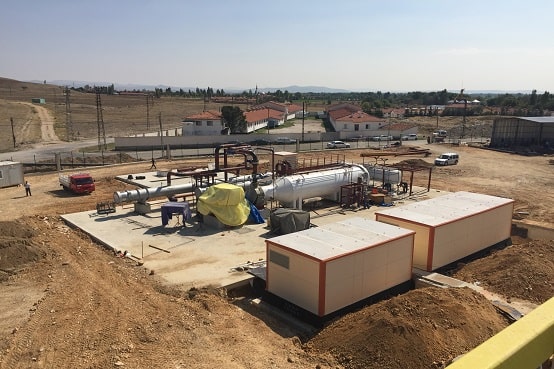 OUR CUSTOMERS SAY
" We met Turboden company while studying our Geothermal Power Plant investment. Most large capacity Geothermal Power Plant producers have not been attracted by our project because it's in a low temperature field. We were very satisfied with technical support and high performance of Turboden from beginning to the end of the project. We will be pleased to improve our cooperation in future for capacity increasing and new investments."
Cihan ŞAHİN - Afjet Plant Director, Turkey
3 MWe, start-up: December 2016
SUBSCRIBE TO OUR
NEWSLETTER
Get all the news, discover our technologies and find out about our latest developments.
REGISTER HERE