Italian Company backed by a Technological Leader
BOARD OF DIRECTORS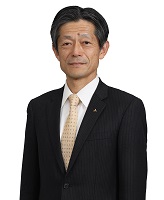 HIROSHI MATSUDA
CHAIRMAN OF THE BOARD OF DIRECTORS
Hiroshi Matsuda joined Kobe Shipyard and Machinery Works of Mitsubishi Heavy Industries, Ltd.(MHI) in 1985. Majority of his career in MHI has been with nuclear energy businesses and he stationed in the US from 2011 to 2013 where he was SVP at Mitsubishi Nuclear Energy Systems Inc., a subsidiary of MHI. From 2017 to 2020, he held the role of General Manager and later Vice President, Nuclear Energy Systems Division of Power Systems. Since 2020, He has been Senior Vice President, Vice President of Energy Systems in MHI.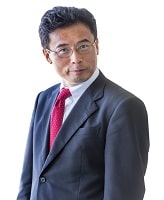 FUMIHARU SHIMAMOTO
DIRECTOR
Fumiharu Shimamoto joined Mitsubishi Heavy Industries, Ltd. (MHI) in 1985. From 2002 to 2011, he was Manager in Power Systems International Business, MHI (Kobe/Headquarters/Takasago). From 2011 to 2013, he held the role of Deputy General Manager at Power Systems International Business Department in MHI Takasago Machinery Works. Since 2013, he has been at first Deputy General Manager, and later General Manager, Business Development & Strategic Planning Department, Energy & Environment in MHI.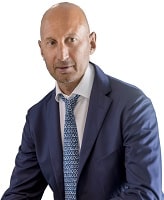 PAOLO BERTUZZI
CEO & MANAGING DIRECTOR
Paolo Bertuzzi holds a Ph.D. from Università Cattolica di Milano and a degree in Business Administration from the Università di Brescia. Professor of Risk Management at Economia e Commercio, Università di Brescia, from 2001 to 2006. Turboden quotaholder since 1999 and General Manager in charge of the financial and commercial activities coordination from 2009 up to January 2014. Since February 2014 he is CEO & Managing Director of Turboden.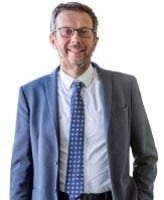 ROBERTO BINI
MANAGING DIRECTOR
Roberto Bini earned a degree in Mechanical Engineering from Politecnico di Milano. He has been with Turboden since 1984, becoming a company quotaholder in 1989. Since then, he has been deeply involved in company management and development, as General Manager for the Technical Area from 2009 to 2014. Since February 2014, he is Managing Director being in particular responsible of Turboden R&D activities.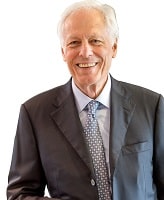 MARIO GAIA
FOUNDER & HONORARY CHAIRMAN
Mario Gaia graduated in Mechanical Engineering in 1968 at Politecnico di Milano. In 1971 he joined the Research Team of Prof. G. Angelino: together with him he did research on Organic Rankine Cycle Thermodynamics and design. He served as Associate Professor at the Energy Department until 2007, being active in the field of ORC and, in general, in Renewable Energy Technologies Research. In 1980 Mario Gaia founded Turboden. He has been committed to the company all along its growth, with a preference for the technical and scientific aspects, being Managing Director until January 2014.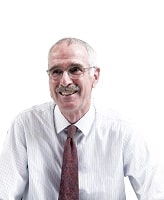 ALESSANDRO FORESTI
SENIOR ADVISOR
Alessandro Foresti graduated in Mechanical Engineering from Politecnico di Milano in 1968. He began his career in R&D at Alfa Romeo car company, and, later, joined the Techint Group where he worked in Italy, Argentina and Mexico, handling projects for the metal and energy industry. From 1994 to 2000, he was Chief Operating Officer of Techint Technologies (now Tenova). From 2000 to 2002 he was General Manager of Plant & Technology at the steel industry Tenaris and General Manager of Mirant Italia from 2003 to 2005. He was quotaholder and Managing Director of Turboden from 1995 up to February 2014.
TEAM
Turboden counts about 250 people between employees and co-workers, coming from nearly a dozen different countries.
CAREERS
Do you want to develop your career through an experience at Turboden?
CLICK HERE