Mission, vision and values
Turboden strongly believes in its organization's values, and is passionately committed to its mission. The company has a compelling vision and a clear, worthwhile direction, powerfully expressed in well-crafted company statements.
Turboden also expresses its organization's purpose to its employees, customers, suppliers and stakeholders, providing innovative and carbon-neutral solutions to move the world forward.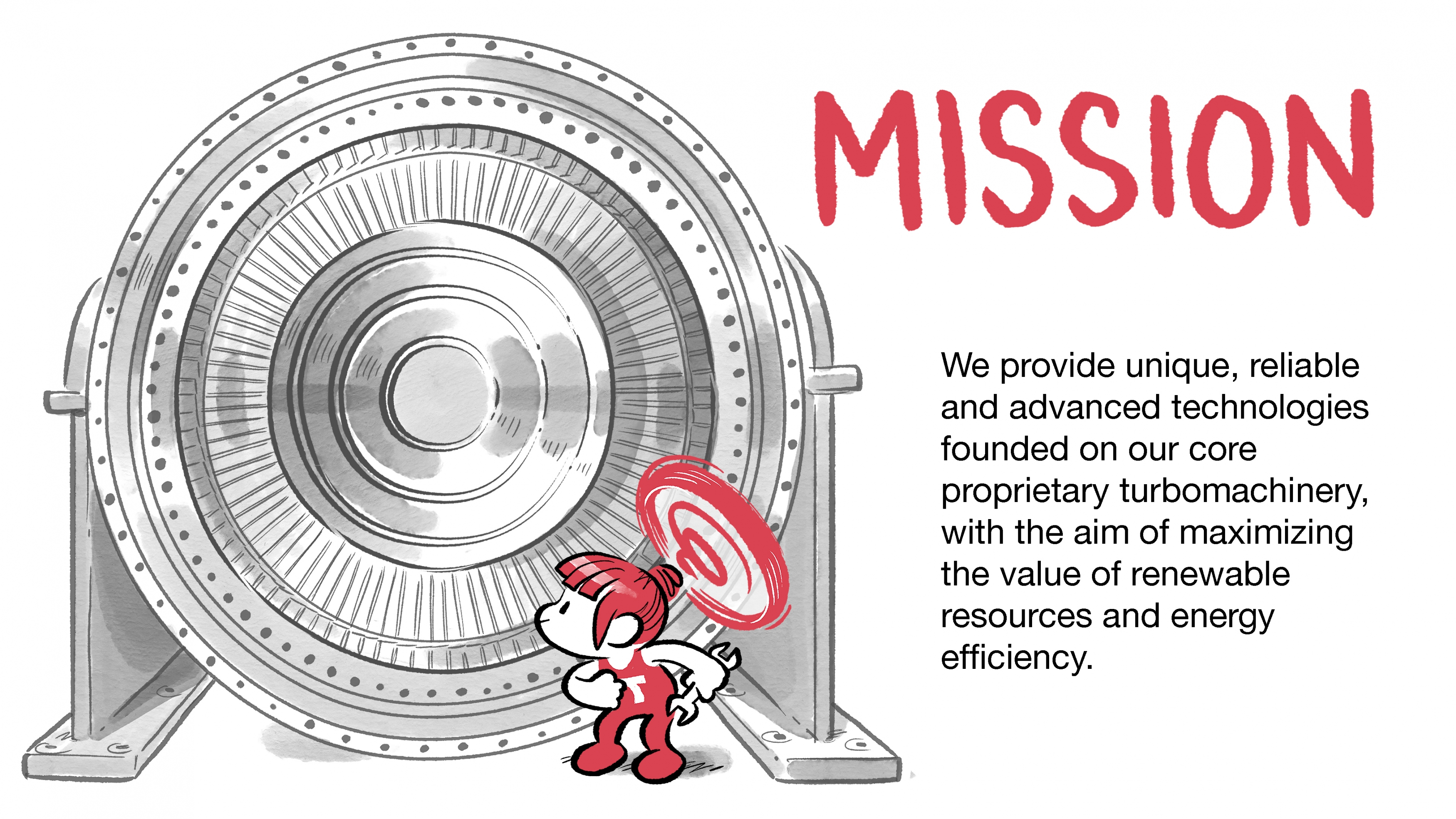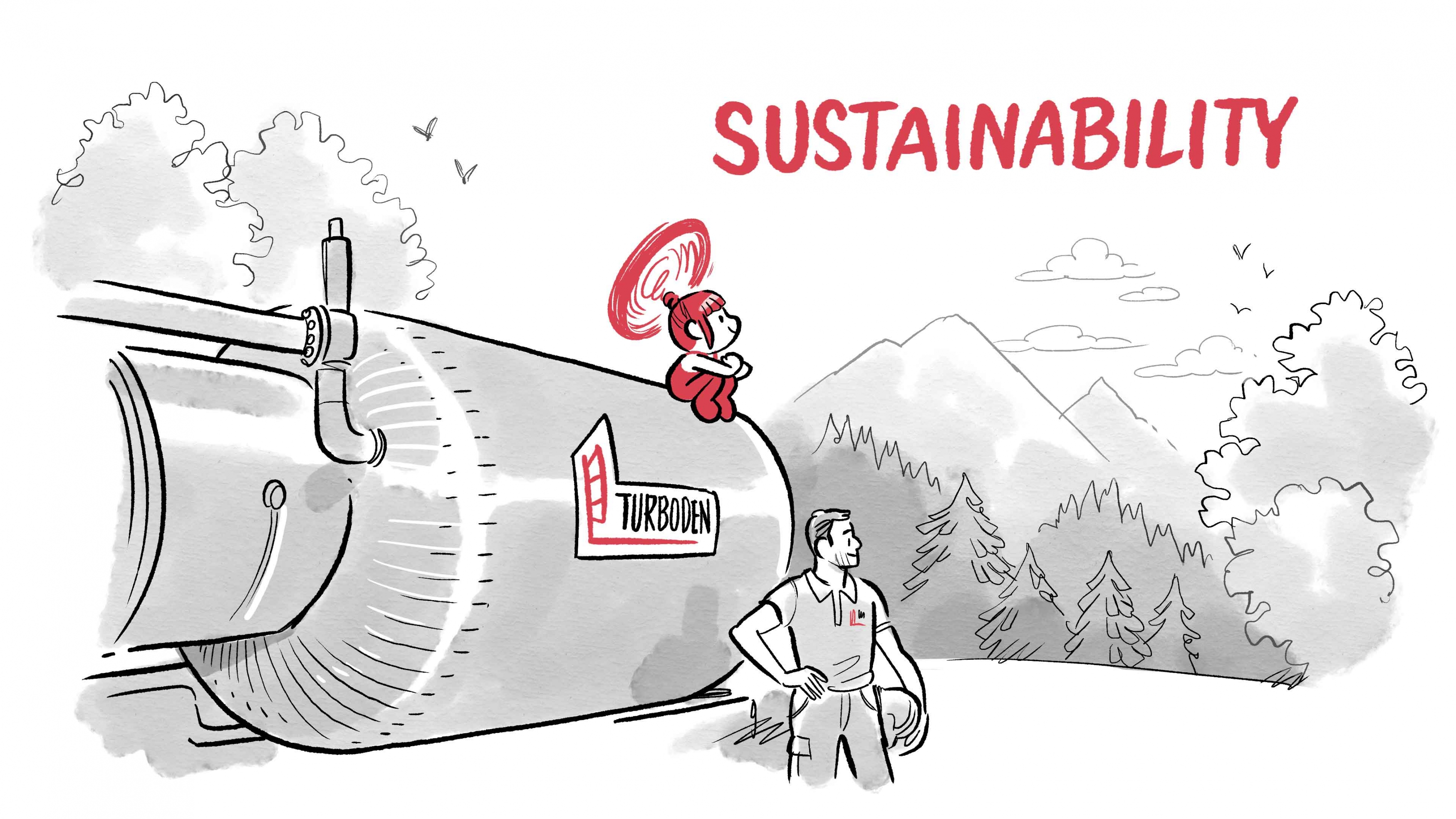 We want to offer future generations a better world to live in, by helping to reduce global warming and the consumption of fossil fuels, while fostering a more sustainable and rational use of energy.
We provide our knowledge, experience, and passion to create even more efficient and reliable plants for the generation of renewable energy. We contribute towards the eco-sustainability of all the industrial sectors that apply our solutions, thus promoting the global energy transition.
We are constantly at the customers' side as a true business partner. We are able to best ensure their success and utmost satisfaction, by offering integrated solutions of products and services customized to their needs.
Customer care takes shape starting from the commercial relationship and it continues in the development and implementation phases of the projects. We take care of the customer throughout the whole life cycle of the systems, in order to guarantee the best performance, maximum reliability and prompt intervention if any problem arises.
Customers are able to fulfil their potential economic results thanks to our ability to continuously propose innovative solutions and to our responsibility to implement them effectively.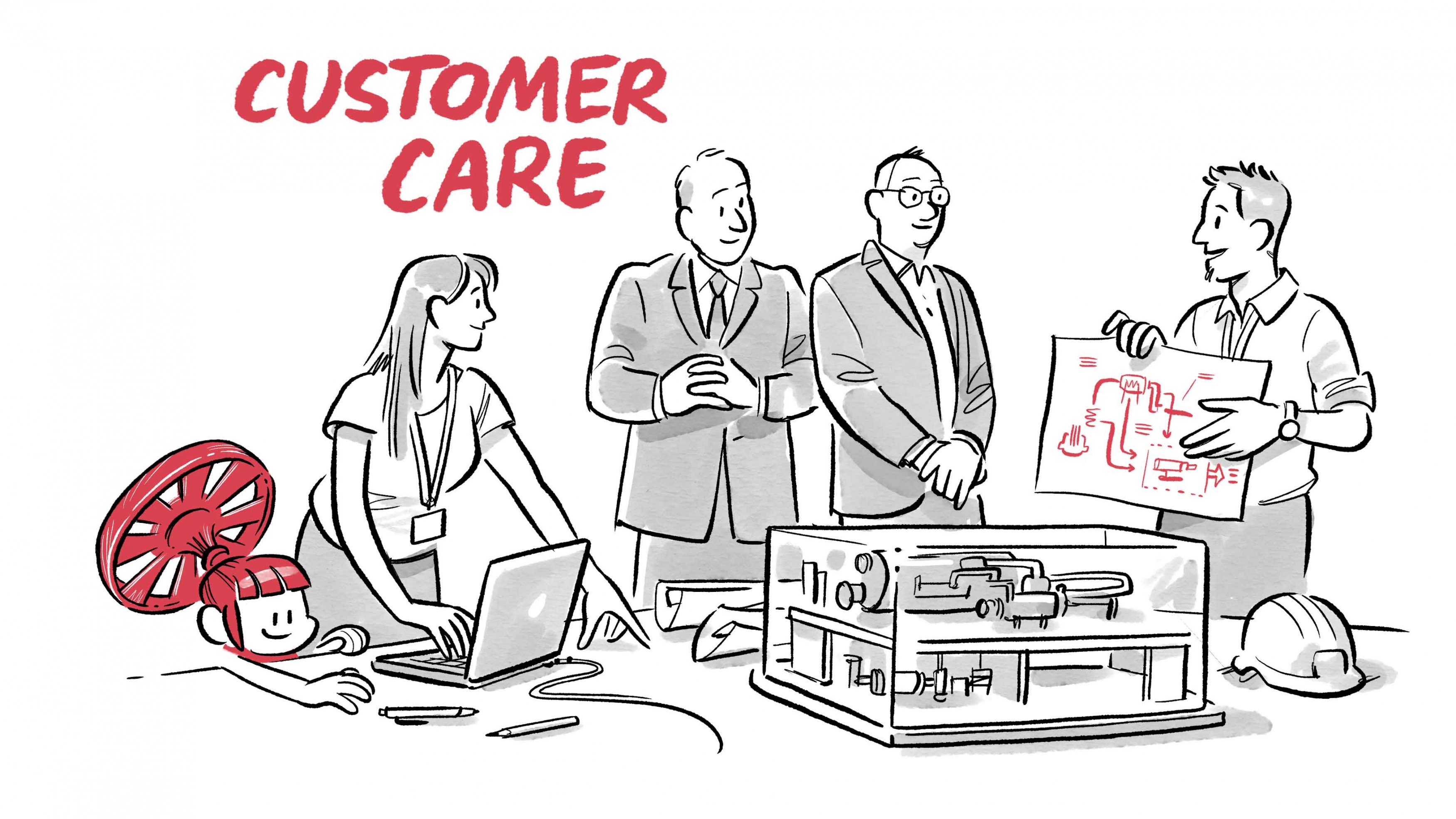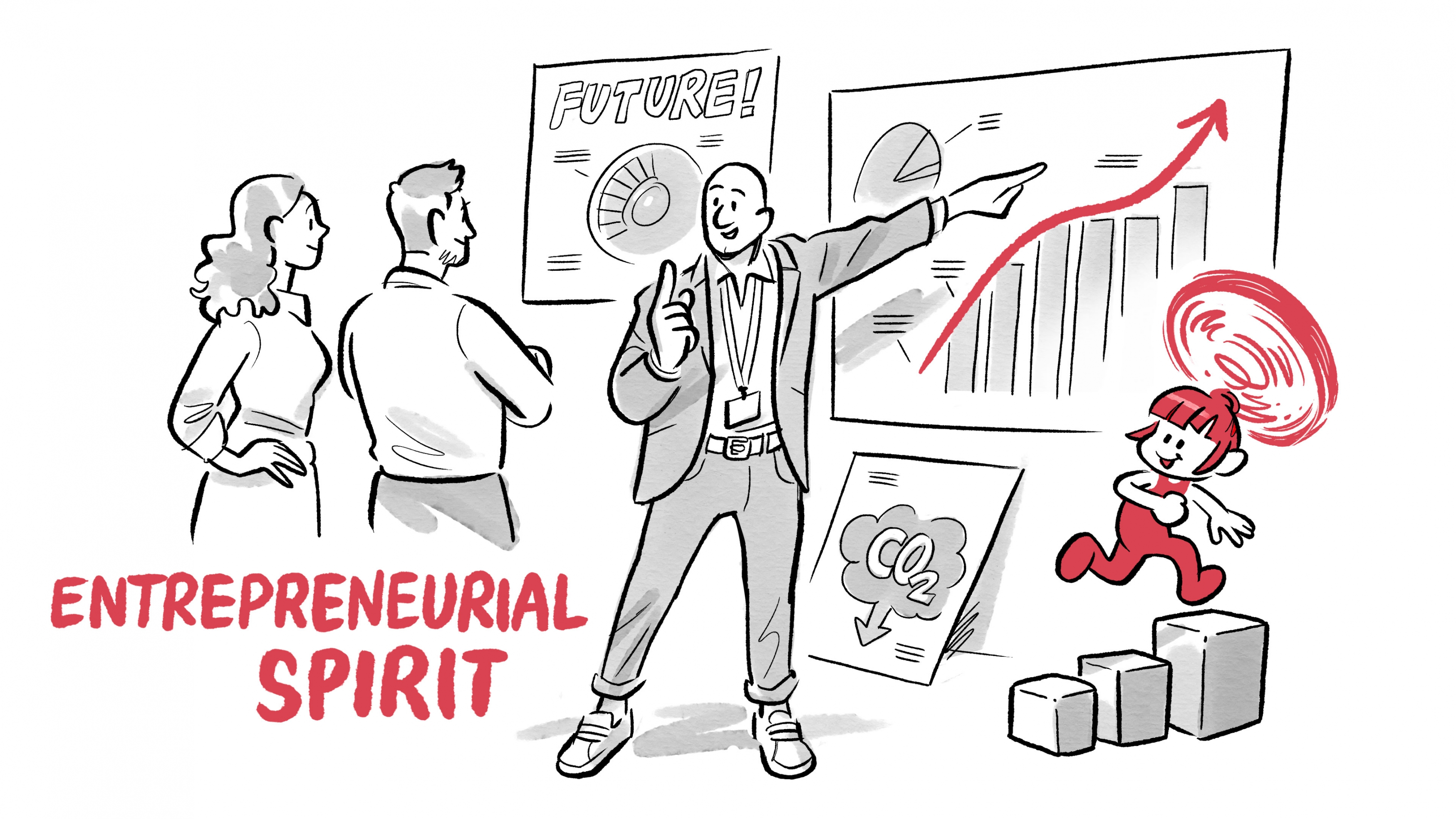 We have the courage to explore new opportunities, accepting the inherent risks, by leveraging our nature and skills and seeking ambitious evolutionary paths that our company is capable of taking, while staying true to its own identity.
Our entrepreneurial spirit is driven by a foresight perspective towards the future. It is shown in the ability to see a growth pattern that connects who we are today and who we want to become tomorrow, through a progressive and sustainable transformation process.
The strength of our organization lies in the ability to maintain leadership along the value chain, in the ability to carry out integration processes and in adapting our behaviour to the changing contexts in which we work.
Each of us perceives the company's activities as our own, and acts undertaking risks in line with the company's vision and objectives.
To remain competitive in an ever-changing market, we challenge the status quo and maintain a process of continuous evolution as a part of our DNA.
This ensures our organization's growth, the expansion of the areas of expertise and international competitiveness.
Our people's willingness for change drives us to organizational structure adjustments, process revisions, and to the introduction of new ways of interacting with customers and suppliers, in order to react quickly to new market demands and its implied difficulties.
The drivers of change are technological innovation and the creativity of our people, essential elements for the creation of new, efficient and high-performance solutions.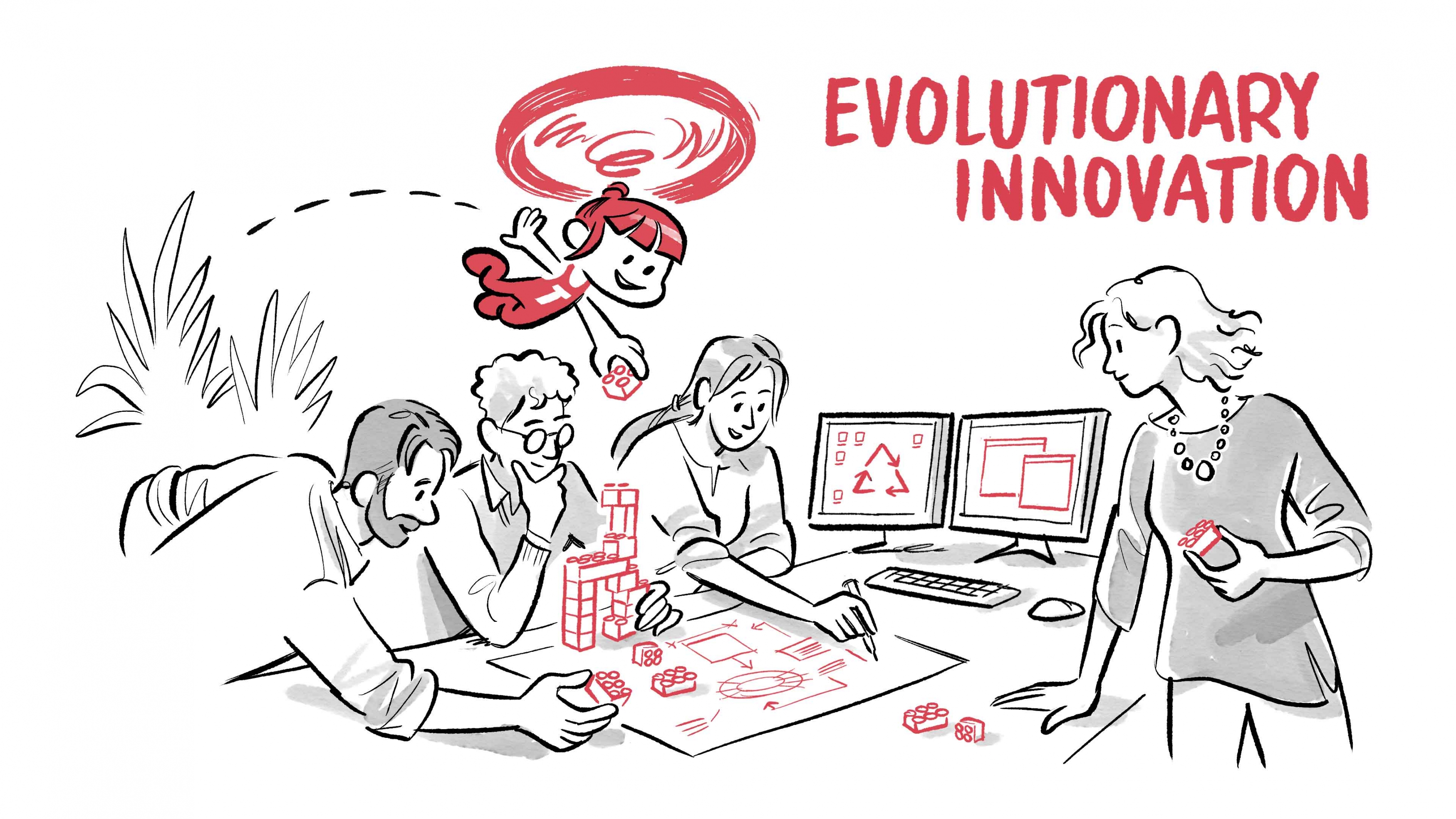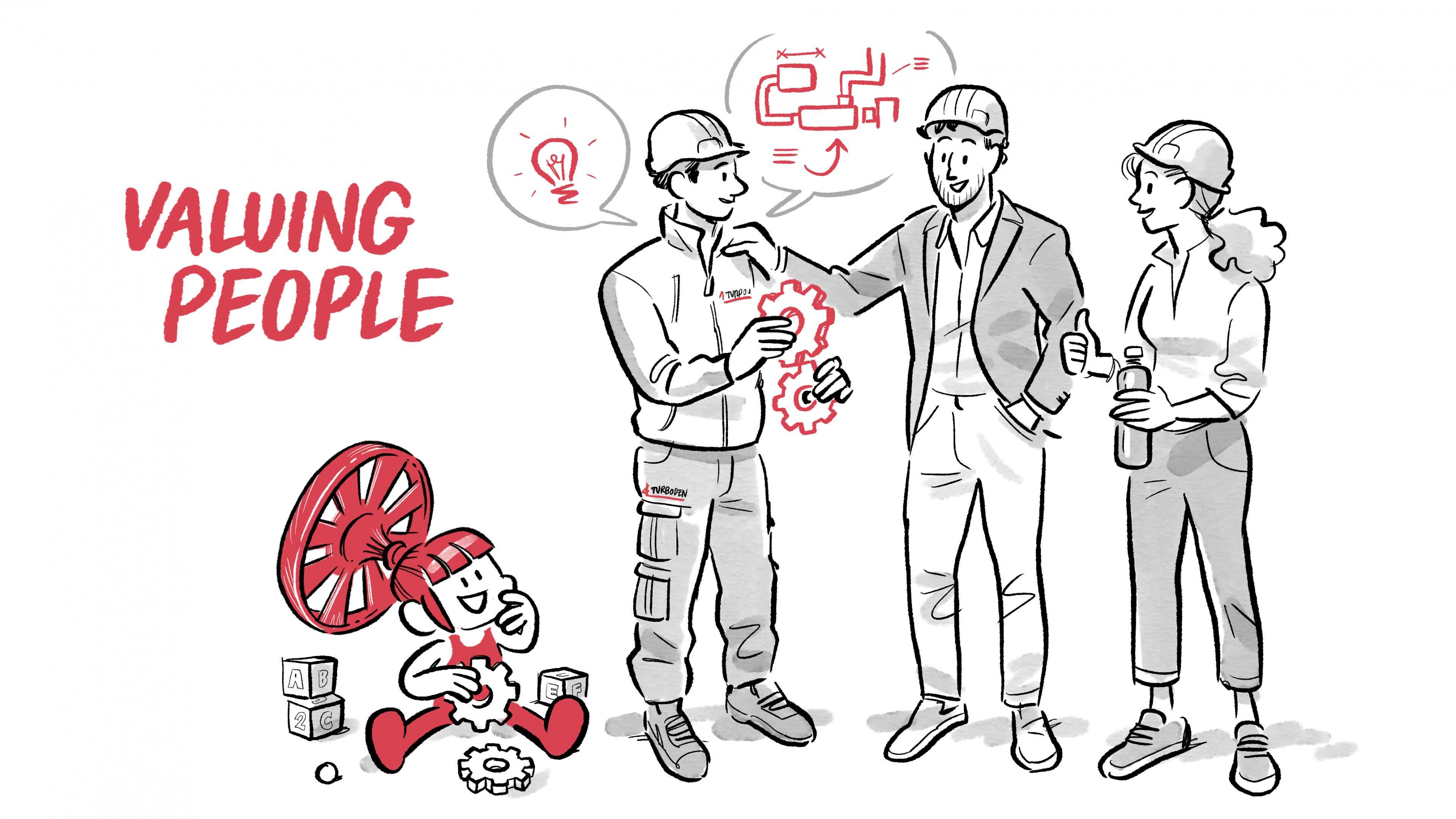 We consider people's value to be a fundamental element of our organizational culture, which we promote through a strong sensitivity towards the individual and through empathic relationships.
We value and reward people's talent and ability to achieve results.
We promote a dynamic environment in which listening, and discussion are always the basis of the choices to be made.
We believe in coaching as a tool for human and professional enrichment, and in delegating as a stimulus for empowerment and motivation. Investing in the development of human resources is as well fundamental.
We design, build and take care of our systems with passion.
Passion is a distinctive aspect of the culture of our organization and is closely linked to the sense of responsibility with which each of us feels the duty to do our part, respecting the commitments made with colleagues and customers and acknowledging our mistakes as an opportunity for growth.
Infusing passion means creating a climate where people are motivated in their work, bringing not only their mind but also their heart.
The best ideas are born from the union of these two elements. They both contribute to foster the determination in pursuing demanding goals and finally lead to the satisfaction for the results obtained with a constant drive for improvement.
Passion is expressed through high levels of participation in teamwork and a strong sense of belonging to the company; everyone aims at achieving a single shared goal.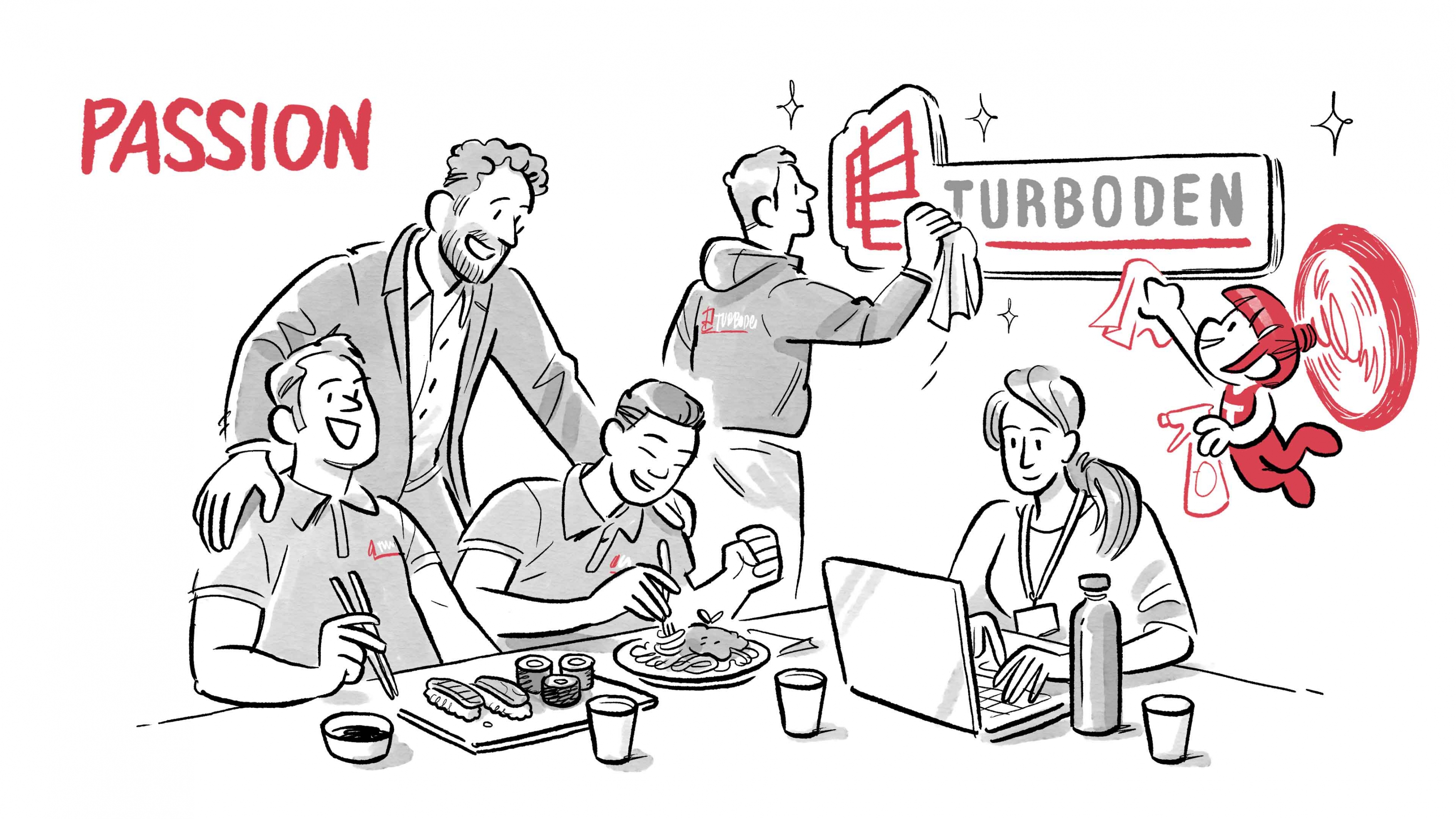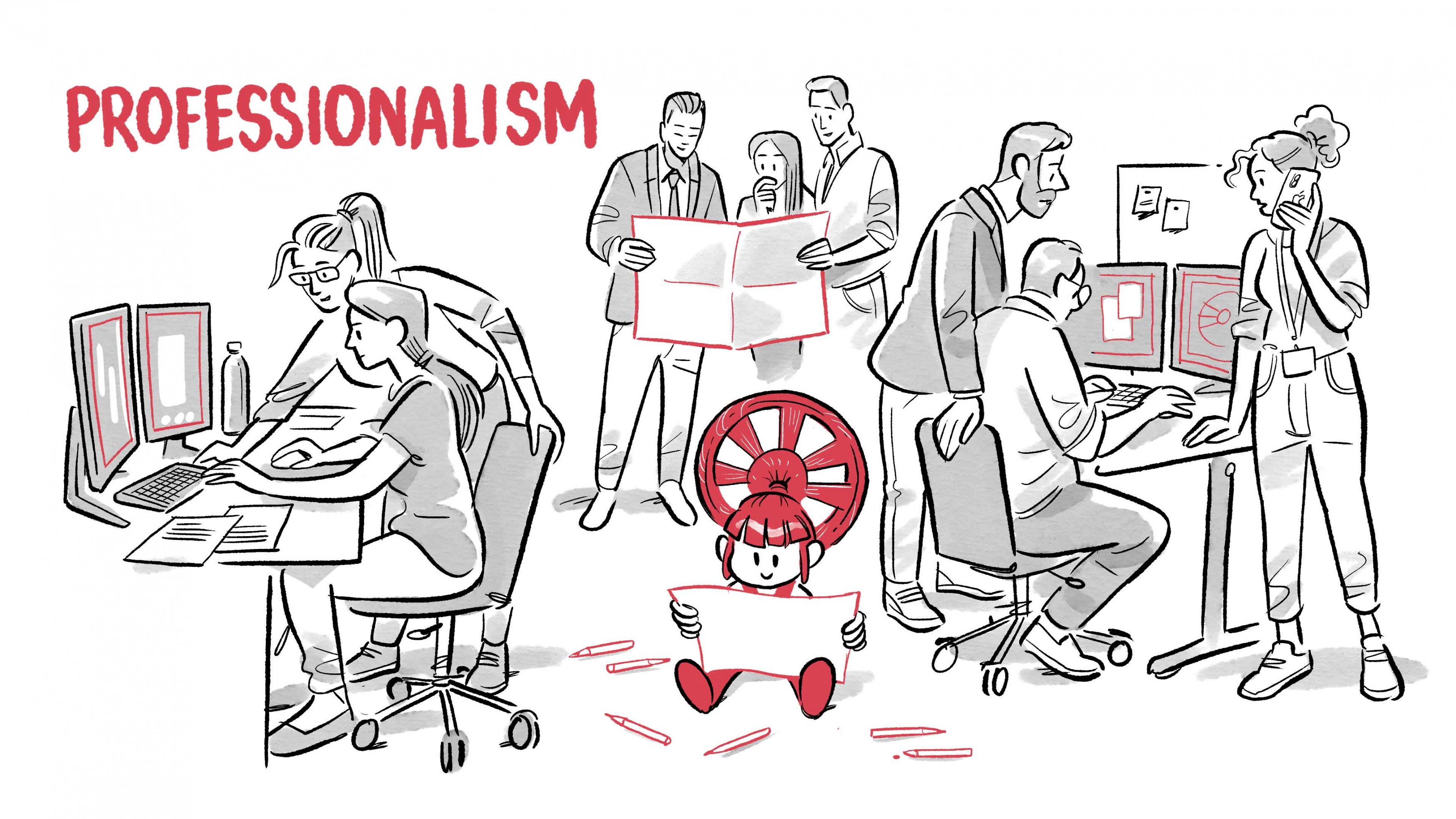 Our professionalism is based both on technical skills and on soft skills of individuals, as well as the diligence and integrity with which everyone faces their daily work.
Respect for colleagues as well as for the company's external stakeholders is an essential element.
Everyone's professionalism is at the basis of the results of our organization and of the way it is perceived by the outside world.
In every activity we carry out we feel the responsibility to represent our company, not simply ourselves, always acting in a serious and ethical manner.
Turboden has the strategic will to promote the growth of people's skills through training, experience, coaching and popularization of knowledge.
Know-how is the result of the spirit of research and the desire for understanding that has always characterized us. Know-how defines the ability to produce and render services with competence and knowledge, while comparing ourselves in a global scenario.
Turboden promotes and protects its know-how with a focus on the enhancement and growth of individual skills, being aware of the fact that it is precisely in the know-how of individuals that the know-how of the company itself is based.
Each is called to contribute according to their own peculiarities and skills in the multiple disciplinary areas of the organization.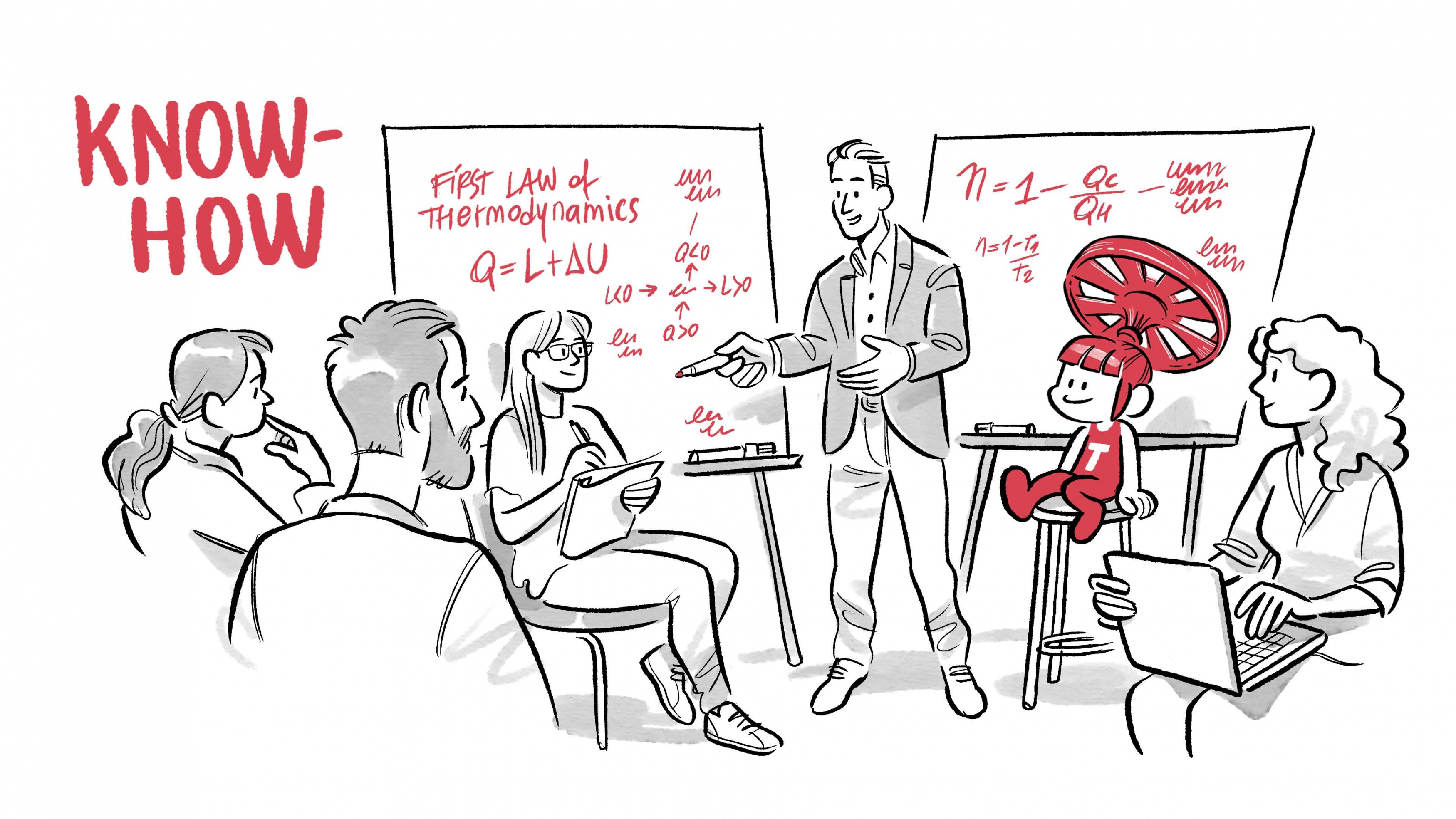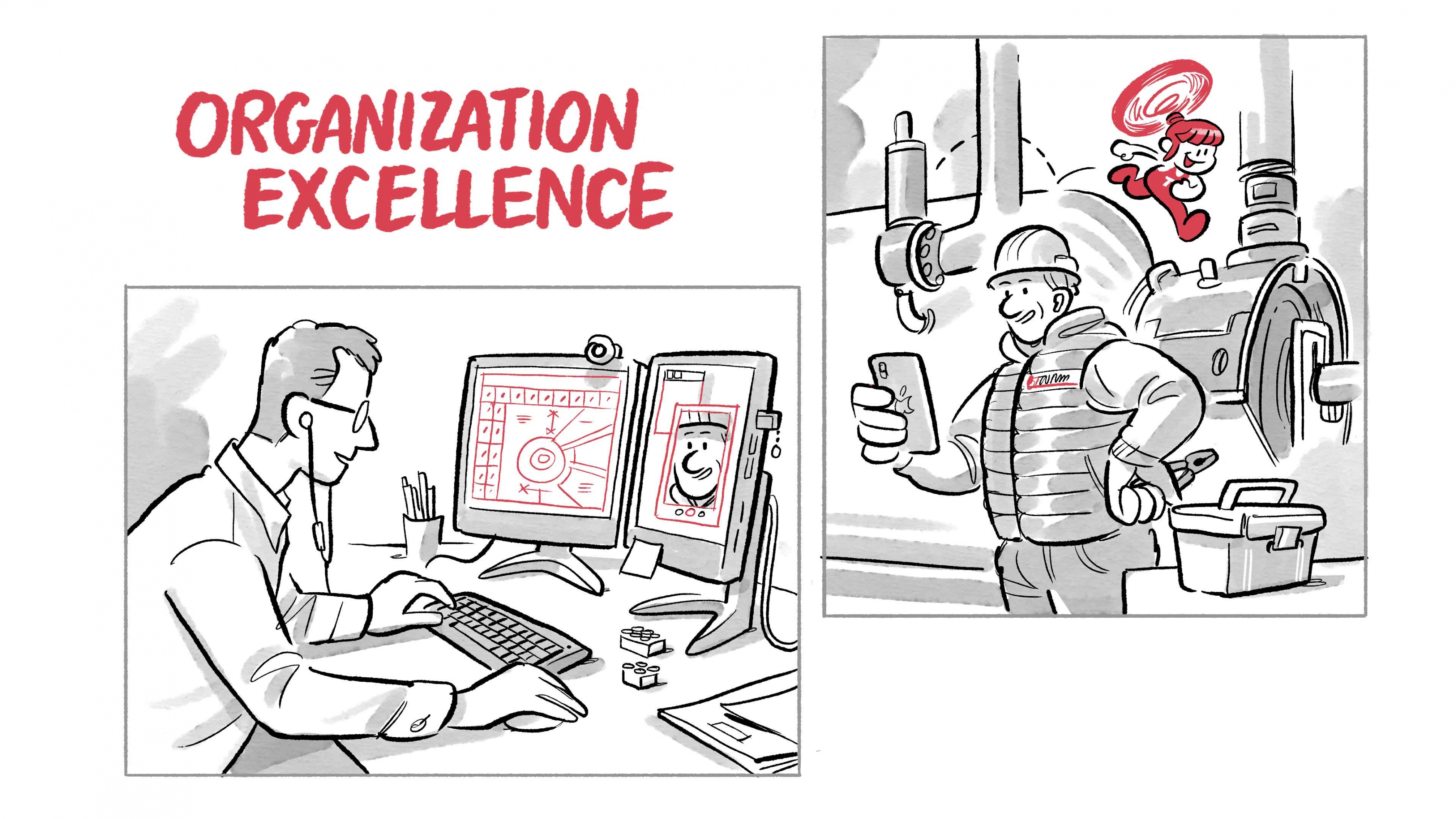 We believe in organizational excellence as an essential feature for Turboden's competitiveness. The organization must be based on the continuous optimization of processes and on a flexible, effective and efficient organizational design that promotes the values of the company.
Meritocracy, trust in people, a sense of responsibility and respect for rules are considered fundamental aspects of Turboden.
Our managers must inspire the corporate community and enable individuals to best express their talent, in an atmosphere of dialogue and appreciation of diversity.
Organizational excellence, which also derives from belonging to a prestigious international group, translates both into quality perceived by all stakeholders in terms of reliability in respecting commitments, even in response to difficulties and efforts, and in flexibility in adopting a shared perspective.
Turboden has the ability to perceive market trends and seize opportunities, by quickly reviewing strategies, processes and adapting the products to new customer needs.
The agility of the company is based above all on the determination with which we pursue challenging objectives and implement ambitious projects.
The energy lavished in exploring new ideas and intercepting problems, together with the flexibility of people, are a distinctive feature of our culture.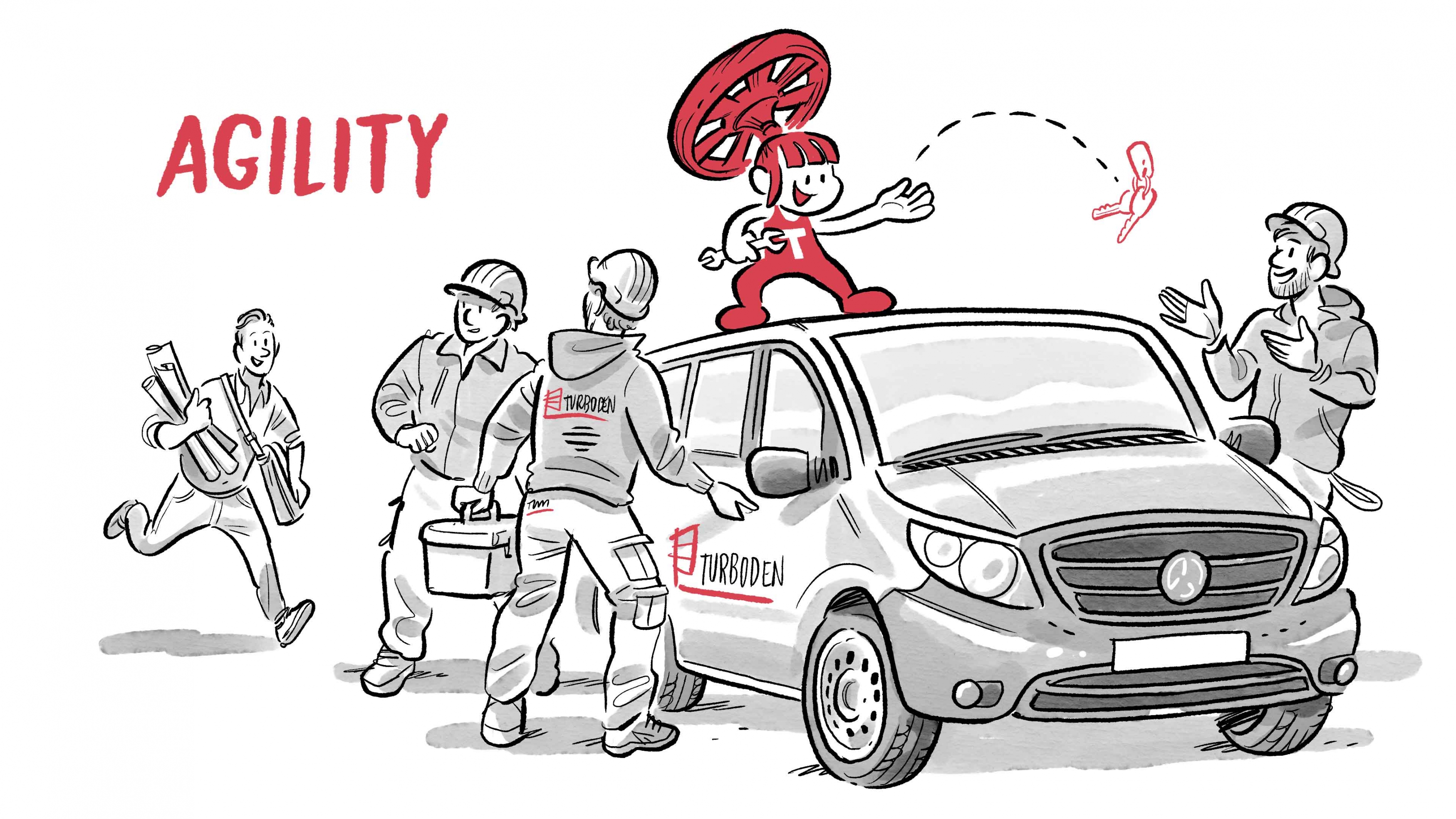 SUBSCRIBE TO OUR
NEWSLETTER
Get all the news, discover our technologies and find out about our latest developments.
REGISTER HERE